Download recordings of cases commonly read in first and second year courses.

Audiocasefiles on Civil Procedure
Audiocasefiles by Casebook
Registration

First time users: please register with your HLSL email address
Test your knowledge!
CALI provides access to an extensive collection of interactive, computer-based lessons designed to augment traditional law school instruction. Use the lessons to supplement your studies and to review specific concepts.
Registration

First time users: please register using the HLSL CALI Authorization code.
WEX
Wex is a free legal dictionary and encyclopedia sponsored and hosted by the Legal Information Institute at the Cornell Law School. Wex entries contain a definition, subject overview and useful links. All entries are collaboratively created and professionally reviewed
Civ Pro News from the ABA Journal
Loading...
Civil Procedure: Summaries and Explanations
Get started with these books aimed at law school students.
Go deeper with these leading works on civil procedure or search the HOLLIS catalog for more sources.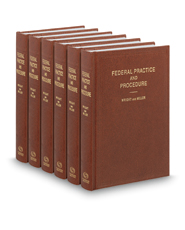 Federal Practice and Procedure
Call Number: Law School KF8840 .W68
Publication Date: 1969-
Available in print or via Westlaw
Moore's Federal Practice
Call Number: Harvard Depository KF8820.A313 M632x
Publication Date: 3rd ed. 1997-
Explore the stories behind your favorite civ pro cases!
Each chapter contains sections on social, legal and factual background of the case and it's contribution to the development of the law.
Images, maps, court documents and other supplemental material is available online in the Civil Procedure Stories digital supplement
Civil Procedure Stories, 2d edition
Call Number: Law School KF8839 .C455 2008
ISBN: 1599413477
Publication Date: 2008
Headlines from the Civil Procedure Prof Blog
Loading...